Digital and Browser Specialists
We plan, build and monetize online and mobile Browser based products. We are a team of energetic, fun loving specialists with decades long experience in digital strategy and monetization with a specialty in search engine based products.
With a background in consulting and a team energized to provide leading technology search engine solutions, we plan and launch exciting products that are used by users around the world. Our desktop Browser extensions are used by thousands of users around the globe.
We Love Exciting new Digital Products
We love working with new and exciting browser based technology products! Because of our global network, and our experience, we enjoy creating new browser based products and then launching these in new markets and territories for our partners. Some of our speciality products that we focus on are:
Mobile Browsers and Launchers

Desktop Browser and Browser Extensions

Search Engine data management technology

Data focused Media buying
Agile and friendly, we have gained a reputation across the globe as progressive and ethical digital experts who support their partners in their digital growth journey.
In digital, you need to stay ahead of a fast moving curve.
At Vobis.tv, we understand how the digital landscape is maturing, and changing every day. And this is especially correct with browsing the web and using a browser. We love creating new products that will expand the digital horizons of users browsing the web. We find this exciting, challenging and ultimately rewarding. Our inventive team of development engineers band together to conceive and develop a product plan that supports your exciting new browsing experiences. These services includes software and tech development, engineering and execution, as well as the digital wireframing of traffic flows.
Our desktop browser extensions allow users to choose from a variety of different extensions that they can download directly onto their browser. We have options for CHROME, SAFARI and EDGE browsers. Our extensions are built by the world's leading developers and are built in a private and safe environment.
Some of our extensions include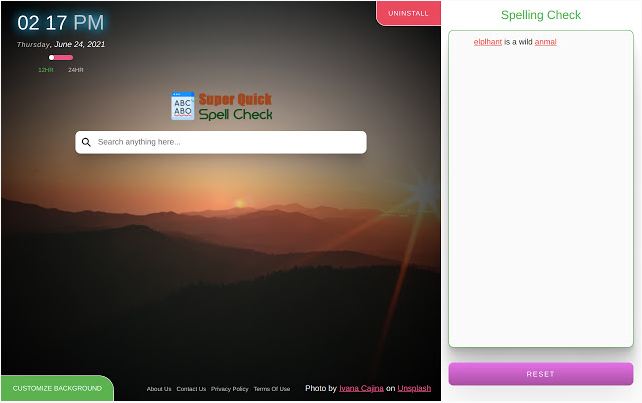 Check your spelling anytime
The Super Quick Spell Check Extension gives you an easy way to check the spelling of a word, paragraph, sentence etc. and gives you an easy way to change your Chrome Browser new tab default to look attractive and pleasing to the eye…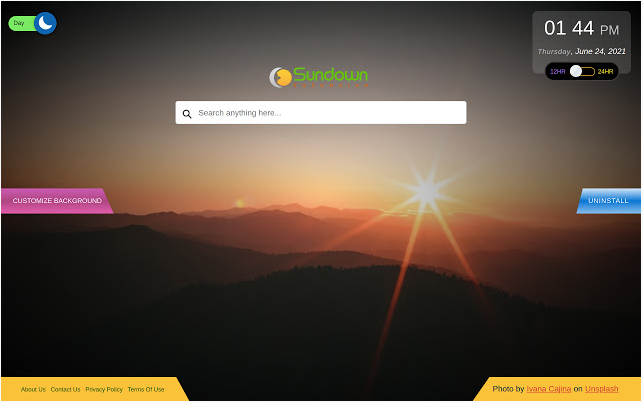 Inverted display mode for less eye strain in dark or dim lighting
Inverted display mode for less eye strain in dark or dim lighting.
Switch to night mode and the display is much easier on your eyes!
This is a free add-on for Chrome Browser where the primary target is toggling day and night mode on web pages easily and quickly. Also, set a background from our selective Abstract images gallery powered by Unsplash in your Chrome Browser default New tab. We are actually changing your Chrome browser default new tab page.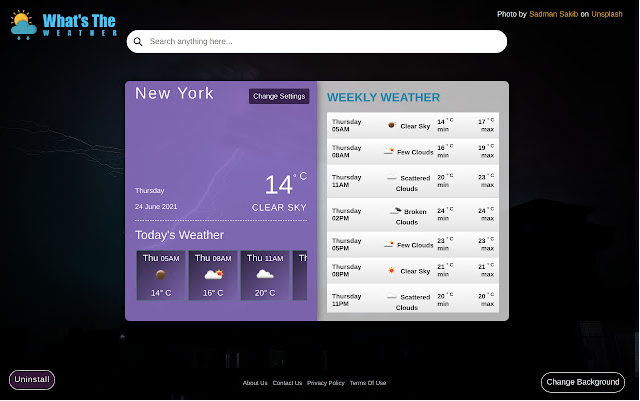 Check weather report and forecast in your browser new tab. Play around with weather specific custom background in your new tab.
Check weather report and forecast in your browser new tab. Play around with weather specific custom background in your new tab.
We know how much reputational risk is at stake when dealing with a new digital partner. Years of goodwill can be gone in an instant. For this reason we have developed product specific dashboard delivery systems that enable our team to optimise our media buying campaigns in-time. Our reporting moduls are built directly into all our products to minimise any negative experience our end users might have. We develop products with quality as the "front- of- mind" value to protect our end users.
Vobis is professional and innovative tech driven team who focus on providing users the safety and experience to browse and across various products as Google Chrome, FireFox, and Edge!

Get in touch with us today!!